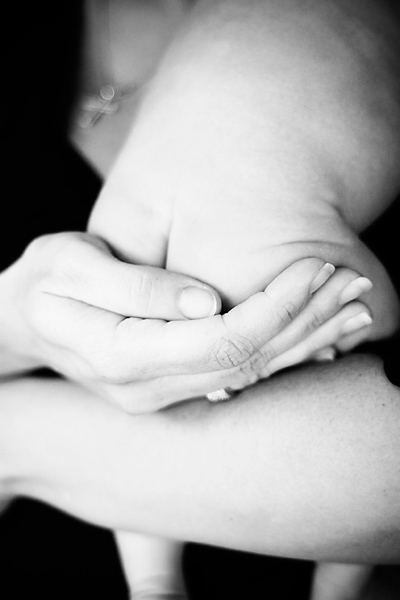 What's the best age to photograph?
The best time to photograph your newborn baby is during the first 10 days of his or her life. This is a very special time because they are changing so quickly and it's important to remember all those little details: their tiny toes, their wrinkled skin, their newborn cry. Don't worry if your baby is a little bit older… get in touch, Claire loves capturing all ages.
When should I book a session?
If you have a due date you can book your session using that date as a guide. Once your baby is born we'll schedule it as soon as you're ready. If you've already had your baby, you can check availability using the calendar. The important thing is to get your name down as early as possible.
What will happen at my session?
All sessions will take place in your own home, Claire works exclusively with natural light so don't worry about space. Home is where baby and mum are most comfortable during those early days and so the session will revolve around baby's schedule with plenty of breaks for feeding and changing. There's no rush, expect sessions to last 1-2 hours.
What should we wear?
Babies look their best au natural, clothes tend to swamp them and nappies are ugly. For this reason, before the session, heat your house so your baby will be comfortable with no clothes on. If you have a favourite blanket then let Claire know and she'll decide if it will work. If you are going to be in the photos wear something casual and simple, try to avoid white and anything with a collar.
Can our baby's brother and/or sister be included in the photos?
The session will be focused on your baby and Claire will be concentrating on getting photographs of him or her but if you have older children then she is happy to include them (if they're willing!). Usually these photographs are kept as relaxed as possible and if big brother or sister is in the 1-2 year age range then photos tend to be less posed and more photojournalistic in style.
How many images will we see?
Typically your gallery will contain approximately 20-30 images, these will represent the very best shots from your session and Claire will individually develop and enhance each one to create a beautiful, fine art portrait.
When will we see our images?
Included in all sessions is a viewing/ordering consultation where Claire will go through your images in your own home. This consultation will be organised on the day of your session and typically takes place 1-2 weeks after. Once you have seen your images Claire will upload them to a password-protected gallery online which you can share with whoever you like. This online gallery comes with its own shopping cart and easy ordering system so your friends and family can order their own prints and their photographs will be delivered directly to them.